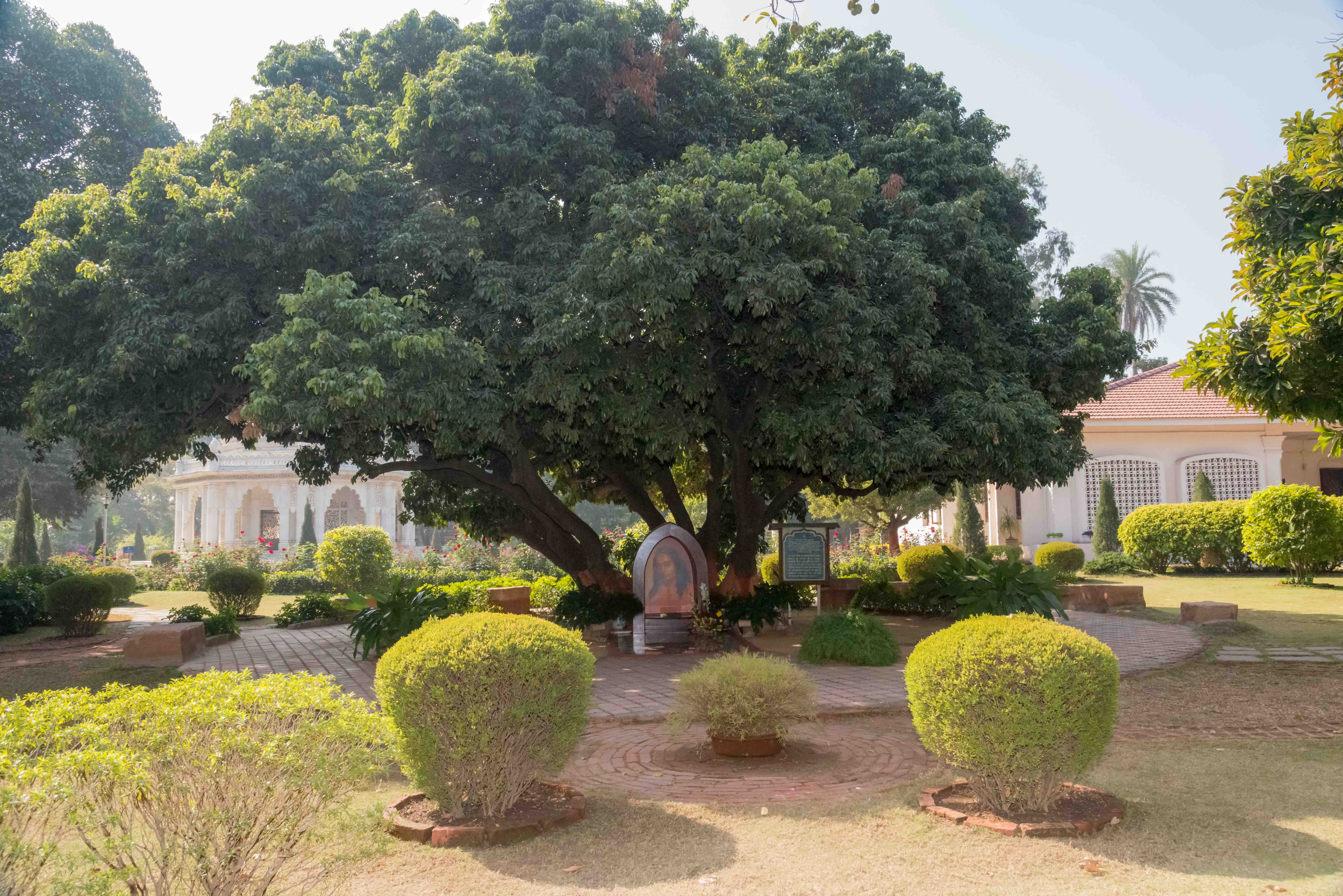 The Litchi Vedi (as the litchi tree is fondly called) is over a hundred years old, and is one of the sacred spot hallowed by Guruji's presence. Here, under the shady canopy of this large litchi tree, the great Guru frequently held outdoor classes for the boys of his school.
Because the spot is so closely associated with Paramahansa Yoganandaji, the tree with a large picture of Paramahansaji enshrined underneath its boughs has been a favourite place of pilgrimage and meditation for YSS/SRF devotees.
The scientists discovered a rare fact about this tree – the number of its leaflets range from nine to thirteen, 'which is a very distinct characteristic,' remarks Dr. Shivendra Kumar, Principal Scientist and Head of the Horticultural and Agro-Forestry Research Institute in Ranchi.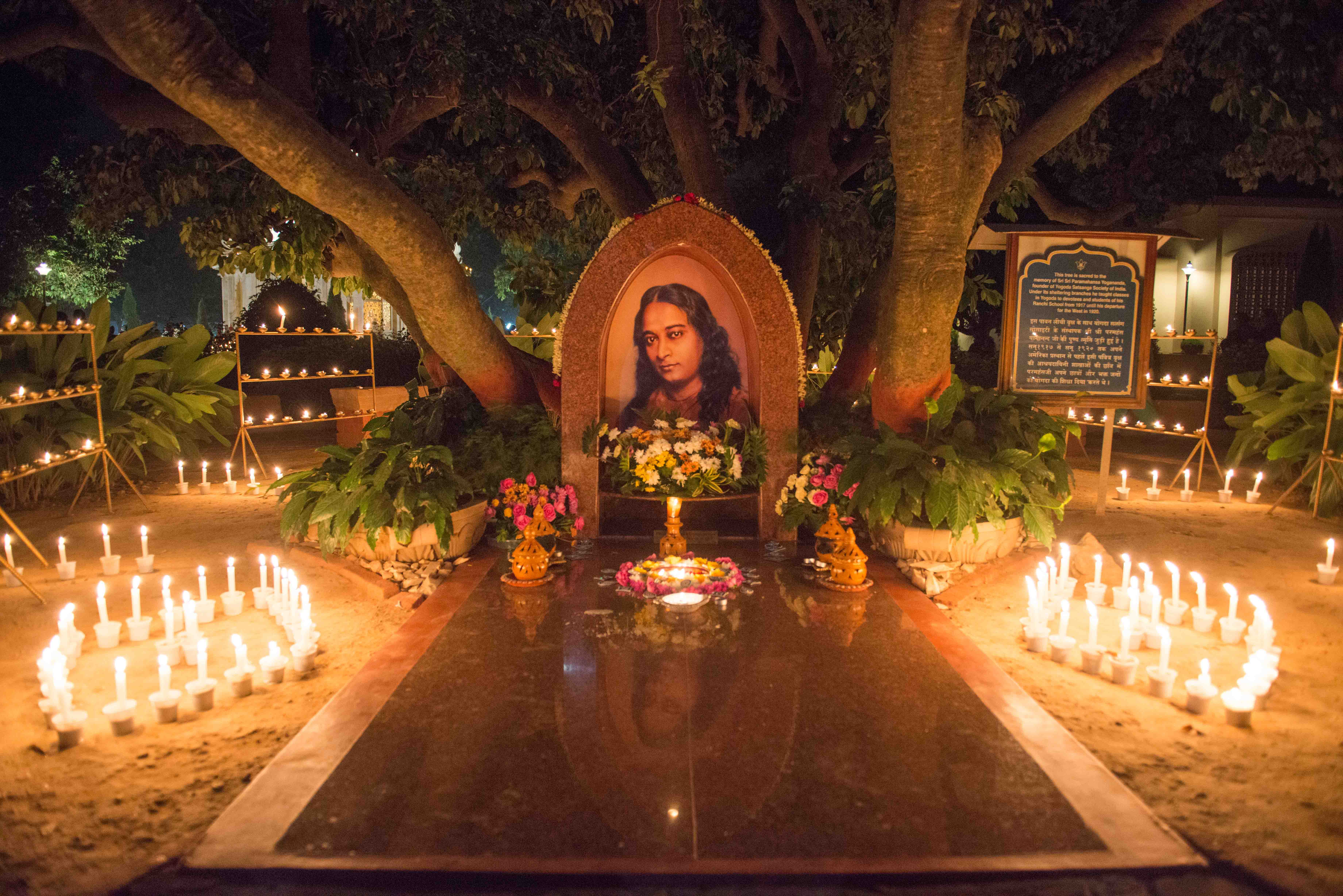 These findings have been accepted and registered with the National Bureau of Plant Genetic Resources in New Delhi. In 2005, the tree was officially named after Paramahansa Yogananda and is now listed as 'Litchi Cultivar Yogananda Selection.'
Every year during the months of April-May, the tree yields some of the sweetest litchis having very small seeds. These are distributed as prasad to the devotees.